Byun Yohan x Gong Seung Yeon x Park Hee Soon "My Dream Class" will be released on the 25th for the first
time. Poster and preview just released!!
Translation by: Brainy
Prepared by GSYinternational
Takeout with full credit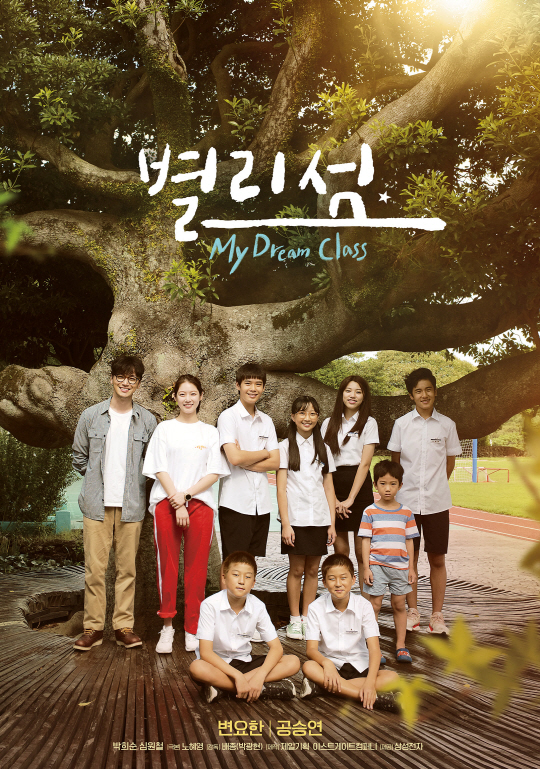 Byun Yohan, Gong Seung Yeon & Park Hee Soon's short film "My Dream Class" by director Bae Jong (Park Gwan Hyeon) confirmed the release date on 25th Oct and released the main poster and preview.
Movie "My Dream Class" is a comedy genre and it is about a university student Han Gi Tak who moved to a remote island as a new English teacher who try not to be involved in any issues but just want a career, and uncontrollable middle school students looking for a dream
Byun Yohan who breaks a record of his acting career through "Mr Sunshine", took the role as a new English teacher "Han Gi Tak" who moved to Byeoli Island to get an easy job. Gong Sengyeon who has been loved for her stable acting from many dramas including "Are You Human Too" took the role as a veteran math teacher of 3 years "Jeong Seok".
They will show their perfect harmony through the movie. As the two actors who are reuniting with this flim after the drama "Six Flying Dragons", we are expecting to see what kind of harmony they will show. Actor Park Hee Soon who has performed intensely in numerous works including "The Witch" adds to the weight of the character "Cha Do Ha" who is a silent and innocent guy.
The movie "My Dream Class" is directed by Bae Jong (Park Gwang Hyeon) who made box-office hit "Welcome to DongMakGol" & "Fabricated City", so the movie will be fun with high quality of visual style and directing. However, in the released poster, the happy group shot of the university student-teacher and students' gets attention. And also from the preview, it starts with the scene that Byun Yohan enters the remote island Byeonli and it is highly intriguing to predict the Adjustment Period of the island, which are unlikely to be easy. The movie ,"My Dream Class" which gets attention with its main poster and preview, will be released online on Thursday.25th. Oct