Flower Crew: Joseon Marriage Agency' Only when it is like this, it becomes a good match ~ Gong Seung Yeon x Park Ji Hoon Chemistry Point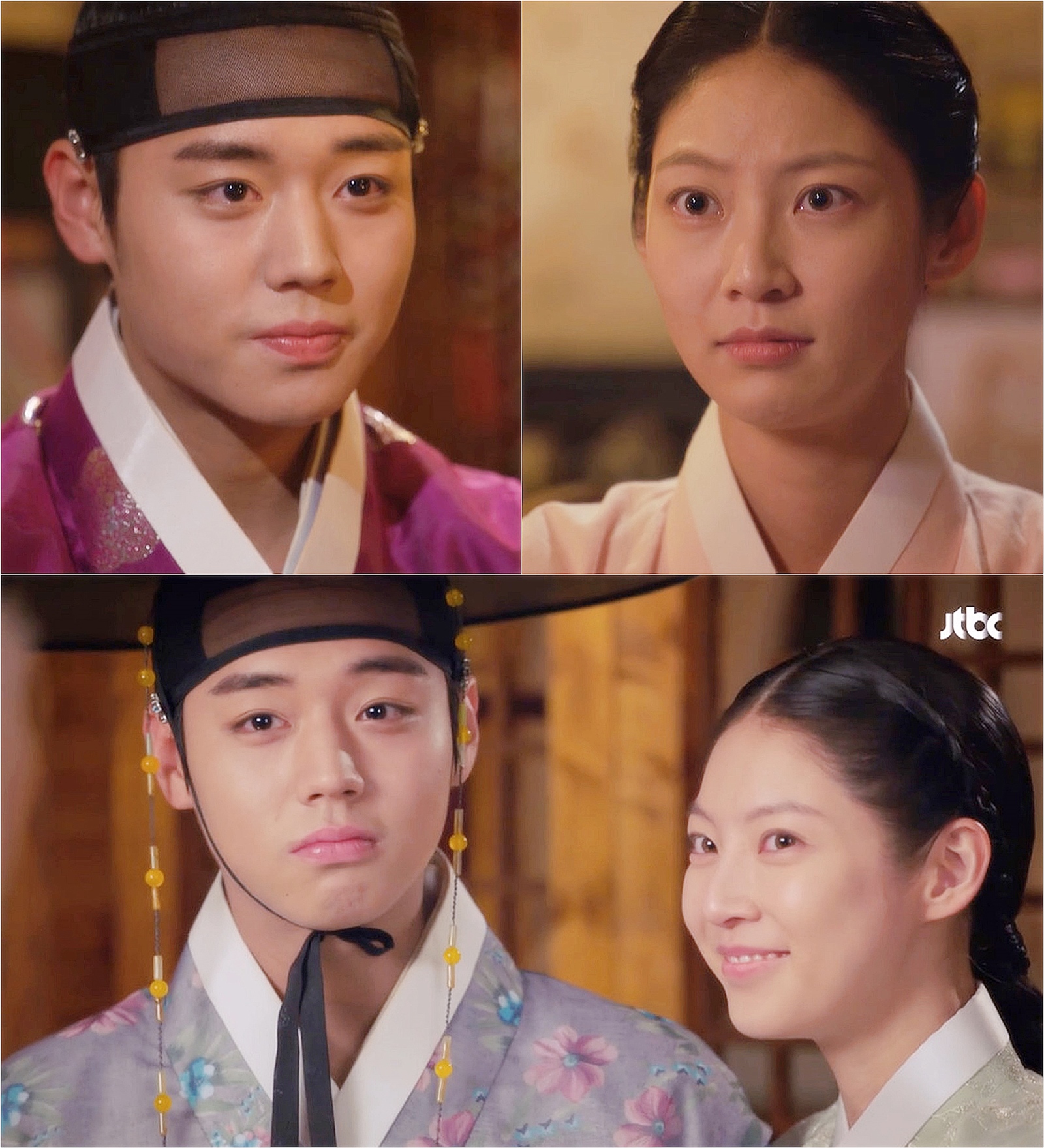 In JTBC's Monday-Tuesday drama "Flower Crew: Joseon Marriage Agency" Gae Ddong (Gong Seung Yeon) and Go Young Soo (Park Ji Hoon) who are busy arguing whenever they see eye to eye. The two, who had not been on good terms from the beginning, treat each other like an enmity, but an unexpected warm-hearted chemistry explodes amid a tit-for-tat fight, drawing viewers' smiles.
Young Soo was angry because of the problems arise when Yi Soo suddenly ascended to the throne. Moreover, when Gae Ddong became a female matchmaker, they became like dog and cat. Young Soo relentlessly retaliated when Gae Ddong came to interview and called her "three months", saying that she would be cut three months after becoming a matchmaker. It's a nickname for Gae Ddong who has become more accustomed to it than the name. But Gae Doong and Young Soo's chemistry shine more and more over time. She went with his clients to make up and showed he's the best in his work. Now he has become a stylist dedicated to Gae Ddong, which is supposed to be half-price.
Young Soo, who wiped the hands of the rough Gae Ddong, gently and warmly, said, "It's not a shame. It's a sincere hand", and she was touched by his words. From the make-up to the clothes, Young Soo's hand gradually turned her into a beautiful lady. And this process made Young Soo who is proud with his gold hands, even more proud. Young Soo is often jealous of Gae Ddong who dominate Ma Hoon's attention, but they don't hate each other to show more cute and lovely Chemie.
In the last Episode 9 of the show, Kang Ji Hwa (Go Won-hee), who came to propose to Ma Hoon, made the relationship even stronger. This is the first time that the minds of two people who don't like Ji Hwa have passed through. In addition, when all the things were resolved and Lady Im decided to return to her parents' home, it was Young Soo who persuaded Ma Hoon to take Gae Ddong along saying she was annoying and he felt like dying. So Ma Hoon said, "You two have a good chemistry only when this is the case," the affinity between the two of them is increasingly high.
It's a different, eye-catching Gae Ddong and Young Soo in Flower Crew. The drama broadcasts on JTBC every Monday and Tuesday at 9:30 p.m
Source: IMBC